The model
Manufactured by Swiss watchmakers, these original design watches meet the highest quality criteria.
Customization
You can choose the color of the needle, bracelet and/or seams. Red, blue, green, black or white, it's up to you!
Watches unique in the world
Swiss made
They meet the highest swiss made criteria, from design to execution. The realization is entrusted exclusively to quality Swiss companies.
Water resistant
Water-resistant, waterproof to 100 meters.
Dimension
Stainless steel box, diameter 44mm.
Dial
Matte metal dial that will highlight the color of the needle.
More info
Relativize the notion of time!
In a world where everything must go fast, where time is running out and directs our lives, this watch that does not give the hour to the minute, will de-stress your daily life.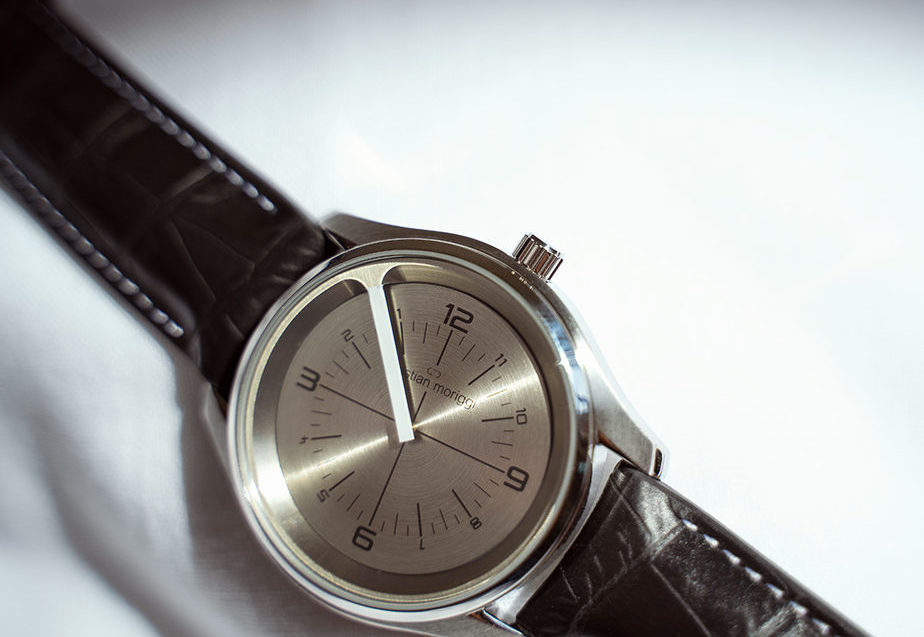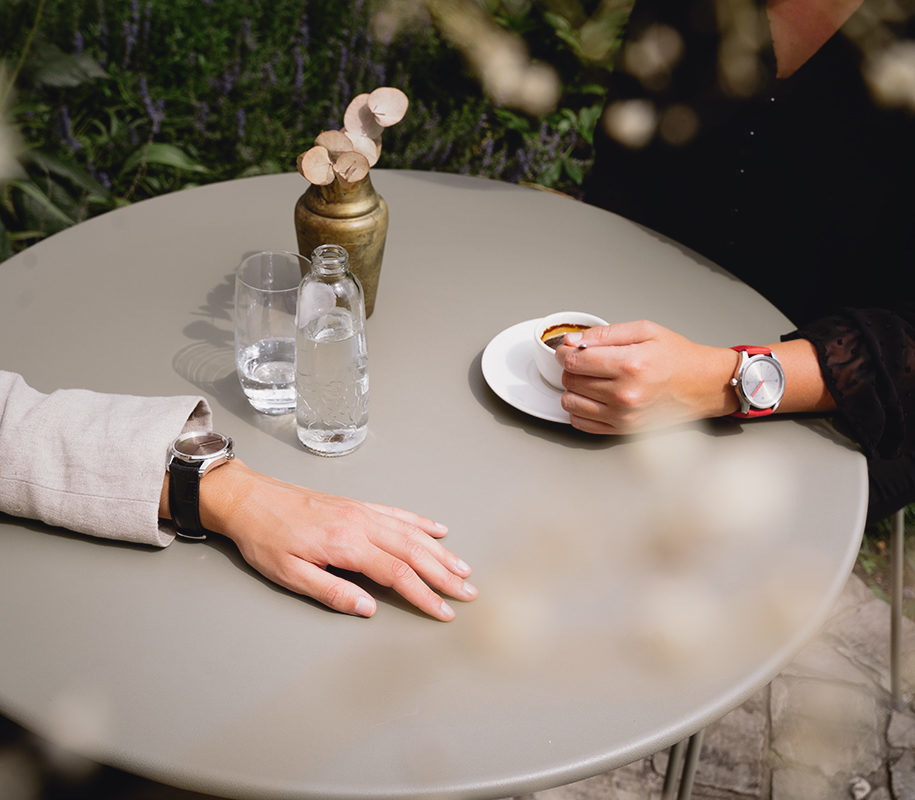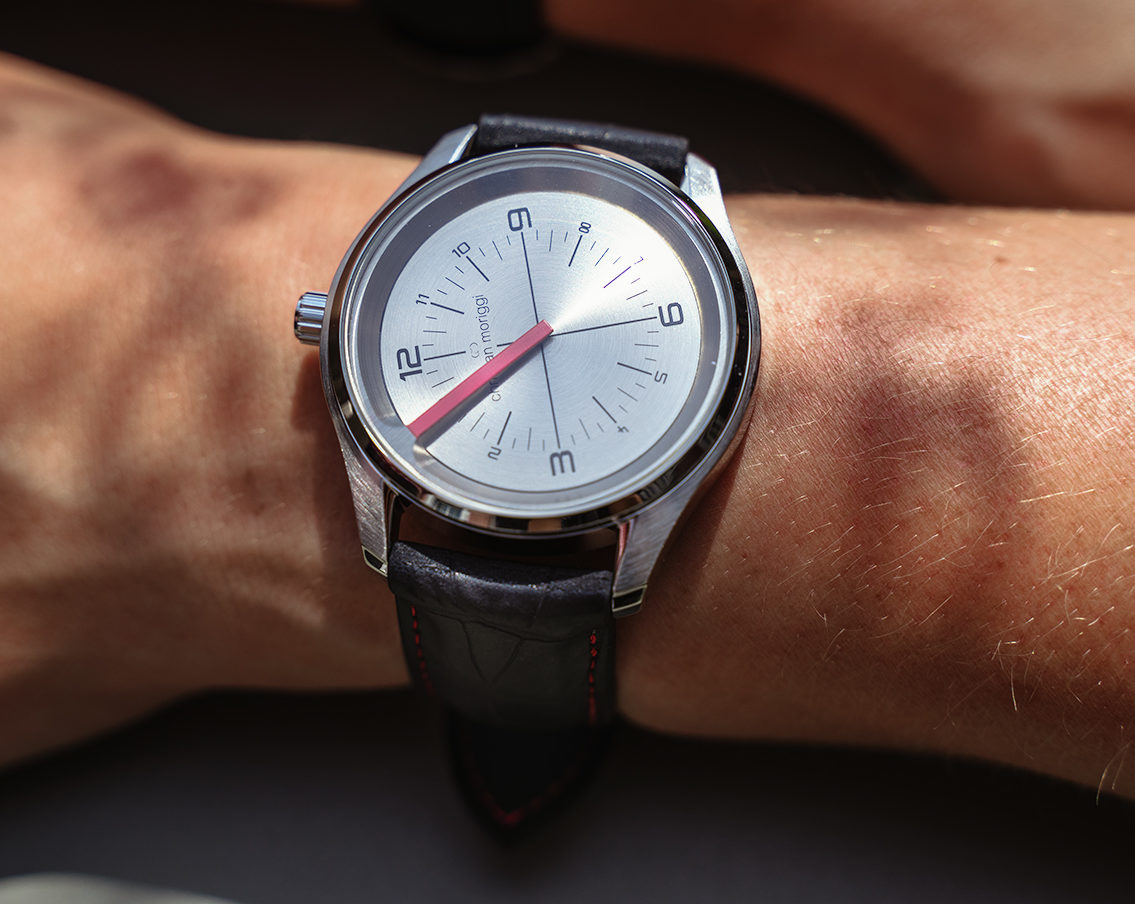 Contact us
Do you have questions about the customization of the model or you just want to order?
Send us an email and we will provide you with all the necessary information!
Christian Moriggi, designer and designer
Born in Lausanne, Switzerland, Christian Moriggi discovered a passion for design and watches during his architectural studies at the Geneva School of Engineering. With his diploma in hand, he decided to continue his studies in the field of design by joining the Polytechnic School of Design in Milan. On his return to Switzerland, Christian opened an independent architectural firm. He also created Christian moriggi creations in which he designed many watches and furniture.
Contact him